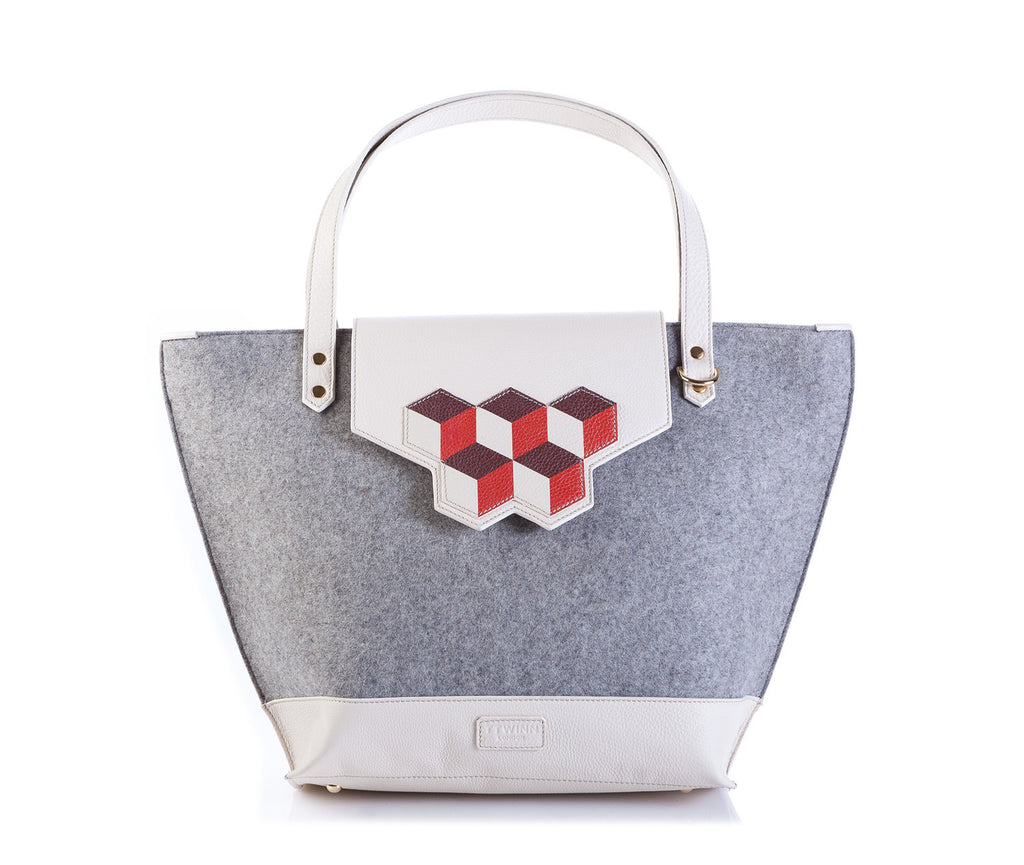 Lorraine Tote Bag- Red Cubic
Lorraine Tote Bag- Red Cubic
Sold Out
The Lorraine tote bag has been designed for practicality and everyday use without compromising on style and quality. It has a lined interior and two internal pockets, perfect for keeping everything organised. The soft merino wool felt combined with high quality Italian leather and light gold brass hardware give this tote unique and eye-catching look.
This tote bag comes with detachable red cubic flap which can be interchanged with any of the other flaps on our website.
Dimensions:
Width 46cm x Height 30cm x Depth 12cm
Features:
- 100% merino wool felt
- 100% Italian bovine pebble grain leather
- detachable leather flap included
- brass metal hardware
- lined interior with two pockets
- protective metal feet
- dust cover bag included
Please note that each leather piece is individual and over time might develop creases or irregularities, this is a part of natural leather ageing process. To keep your product looking its best, store it in a dust cover bag when you are not using it to avoid exposure to dust and harsh sunlight.
ttwinn-backpack,ttwinn-flap,copy-of-ttwinn-shoulder-bag-blue,nude-leather-flap,red-fringe-leather-interchangeable-flap
GET THE LOOK